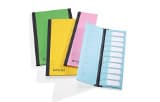 Boxes for microscope slides
Safeguard valuable patient tissue
We offer a range of slide and cassette storage solutions to safeguard valuable patient tissue throughout the histology process workflow. The storage boxes are made of durable cardboard, covered with a tight fitting lid to ensure complete protection. The interior of the boxes are sectioned in a way that each slide or cassette projects above the partition, thereby enabling easy location and removal.The 10- and 20- place cardboard slide trays are available in a variety of colors with enclosing flaps for ease of handling and transportation. Front slide protection flaps can fold back without damaging the hinge. Each slot has a thumb cut for easy slide removal. The index on the inside cover ensures easy slide identification for traceability.
Traceability
Numerical index for slide labelling
Identify and organize slides conveniently.
Secure storage
Securely hold slides for short and long-term storage
Space saving with compact design.
Simple handling
Easy insertion and removal of slides
Safe transit with robust and durable construction.
Search result : 2 product found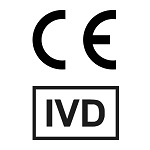 M920-2
1Black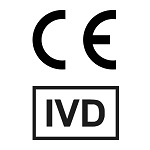 M920-1
1Clear