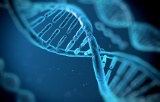 Molecular biology for diagnostic
Genomic and transcriptomic molecular biology techniques have grown rapidly: initially reserved for research laboratories, they are progressively conquering medical analysis laboratories and are replacing traditional techniques.
PCR used initially for genetic profiling is now routinely involved in the diagnosis of infectious diseases such as tuberculosis. Many very sophisticated variants of PCR allow for a multitude of analyzes in record time.
In situ hybridization (ISH) performed on sections of tissue from biopsies or surgical specimens complements traditional cytogenetic analyzes. It contributes to the diagnosis of tumors and the choice of the most appropriate treatments for patients.
New methods for high-throughput nucleic acid sequencing (NGS) are the largest domain and many competing technologies are emerging. They are all inspired by the Sanger technique, but the methods used to sequence the DNA differ both in terms of the equipment used and the principle of sequencing: all the processes have in common their speed of execution and their cost of becoming weaker. Sequencing does not only concern the human genome: for example, by sequencing, a microorganism can be identified by genotyping.