GOAT SERUM (sterile) (Heat Inactivated)
Cat# D104-10-0100
Size : 100mL
Contact local distributor :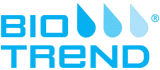 Phone : +1 850 650 7790
Background
Goat Serum is used as a supplement to cell culture media. Goat Serum provides a broad spectrum of macromolecules, carrier proteins for lipoid substances and trace elements, attachment and spreading factors, low molecular weight nutrients, and hormones and growth factors that promote cell growth and health. Be certain to maintain Good Cell Culture Practice, and maintain sterility of cultures that require media supplementation.
Expand Background
Specifications for Goat Serum (sterile) (Heat Inactivated)
Product Details
GOAT SERUM (sterile) (Heat Inactivated) - D104-10-0050
Sterile Goat serum for cell culture, cell culture grade goat serum, sterile serum from goat
Target Details
Sterile Goat Serum - Heat Inactivated was prepared by removal of fibrinogen through clot formation. Goat Serum was separated from cellular components and purified through centrifugation and filtration techniques. Assay by immunoelectrophoresis resulted in multiple precipitin arcs against anti-Goat Serum. Goat Serum was sterilized using a 0.22 micron filter and found to be negative for bacterial growth after incubation on trypticase soy agar for 24 hours, 48 hours, and 72 hours. Performance: Heat Inactivation Pass.
Application Details
pH: normal Immunoelectrophoresis: normal Hemoglobin: normal IgG Concentration: normal
Tissue Data
Formulation
Liquid (sterile filtered)
100 mg/ml by Refractometry
Shipping & Handling
Store container at -20° C prior to opening. Avoid cycles of freezing and thawing. Use aseptic technique to maintain sterility when opening product.
Expiration date is one (1) year from date of receipt.