New powerful clone for PD-L1 diagnostic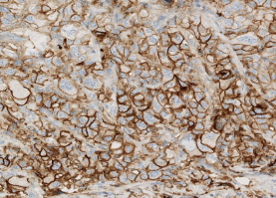 New anti-PD-L1 antibodies -
Rabbit monoclonal antibodies for diagnostic use
New powerful clone
PD-L1 antibody can be helpful to detect sentinel lymph node melanoma, renal cell carcinoma (RCC), non-small cell lung cancer (NSCLC) as well as triple-negative breast cancer (TNBC).
Size

Concentrate : 0.1 and 1 ml
Predilute : 7 ml
Applications
IHC on FFPE tissue sections
Positive control
Tonsil and lung adenocarcinome
Protocol for automated staining system
Leica Biosystem Bond-Max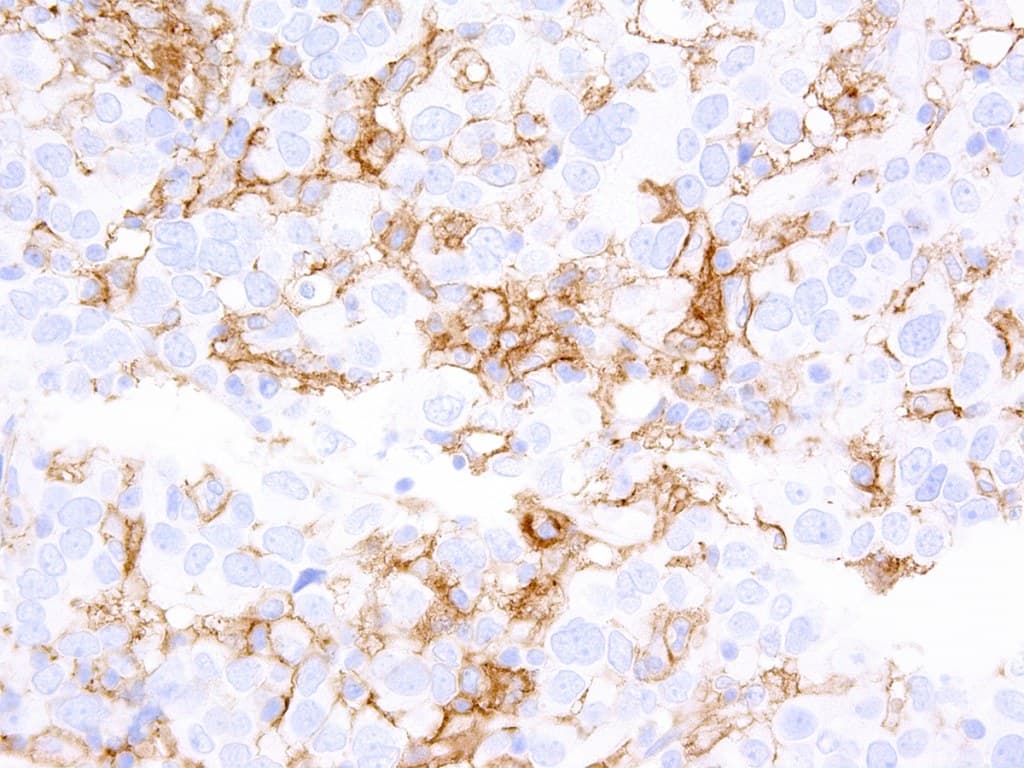 GeneAbTM PD-L1 (IHC411) on lung cancer
PD-L1 antibody is intended for in vitro diagnostic (IVD) use.
This antibody is intended for qualified laboratories to qualitatively identify by light microscopy the presence of associated antigens in sections of formalin-fixed, paraffin-embedded tissue sections using IHC test methods.
7 ml predilute, ready-to-use
Positive control slides, 3 slides