Well plates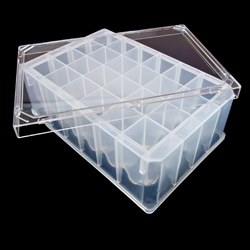 Plates for various types of assays, cell growth, storage, and other applications

Well plates represent a cross section of plates for many different needs. We carry plates for various types of assays, cell growth, storage, and other applications. Filter plates are good for sample preparation. We also offers a variety of sealing options for all types of applications.
We have protocols and suggestions on plates for insect/mammalian & microbial/E. coli cell growth.
Most commonly used 96 well plates :
For long-term storage, we recommend a cap mat over a heat seal, but researchers have to be careful when defrosting. It is best to remove the cap mat and replace with a heat seal to avoid condensation raining into wells while thawing.