Automate your BCL2 diagnostics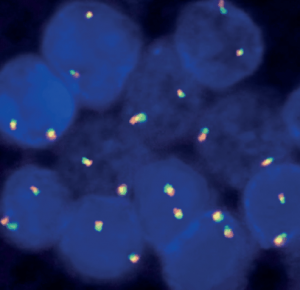 New BCL2 Zytomation probe for B-cell lymphomas

The
ZytoMation® BCL2 Dual Color Break Apart FISH Probe
is designed to detect the translocations involving the chromosomal region 18q21.33 harboring the BCL2 gene. Translocations involving the BCL2 gene are commonly identified in B-cell lymphomas. In particular, the translocation t(14;18)(q32.3;q21.3) has been identified in about 80% in follicular lymphoma (FL), in 20% of diffuse large B-cell lymphoma (DLBCL), and rarely in B-cell chronic lymphocytic leukemia (B-CLL). In FL the translocation t(14;18)(q32.3;q21.3) is considered a genetic hallmark.
Hence, the detection of BCL2 translocations by FISH may be of diagnostic and prognostic relevance.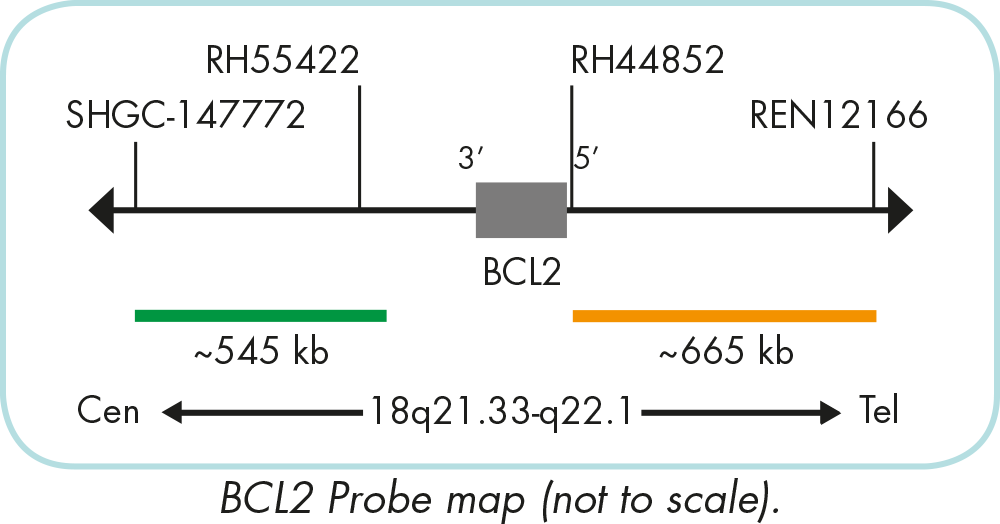 The ZytoMation® BCL2 Dual Color Break Apart FISH Probe is designed for fully automated application on the Leica Bond stainers:
Leica BOND-III
Leica BOND-MAX
Leica BOND RXm (RUO)
To use our ZytoMation® probes on the Bond systems, the Leica BOND FISH Kit (DS9636) is required. Before starting the Leica BOND System, the Leica BOND FISH Kit has to be complemented with the BOND Enzyme Pretreatment Kit and the ready-to-use ZytoMation® FISH probe transferred to the BOND Titration Kit.
Zytomation Workflow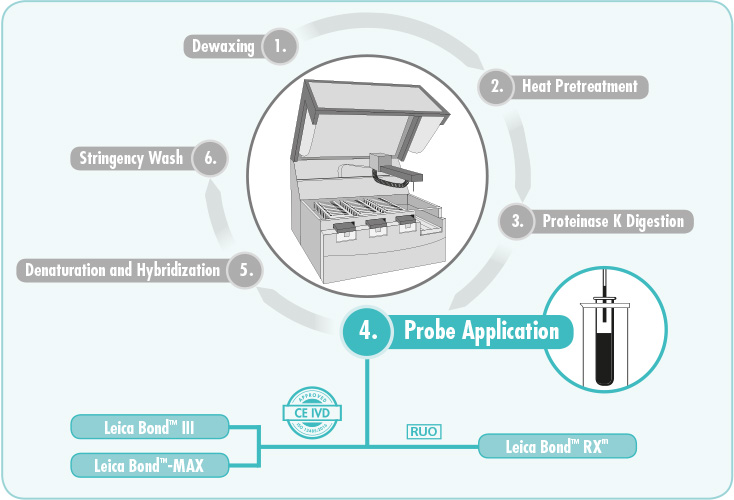 Medical device for in vitro diagnostics. Read the instructions for use carefully.