Williams-Beuren syndrome : Discover our new FISH probe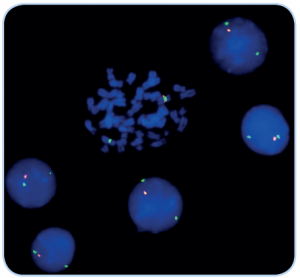 Williams-Beuren Dual Color Probe

The Williams-Beuren syndrome (WBS) is a genetic disorder caused by a hemizygous contiguous gene deletion on chromosome 7q11.23. The estimated prevalence of the disease ranges between 1/7,500 and 1/20,000 newborns.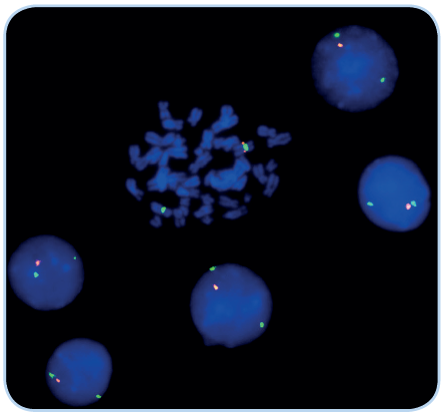 Lymphocytes and metaphase chromosomes from a Williams-Beuren syndrome case showing an ELN deletion as indicated by the loss of one orange signal.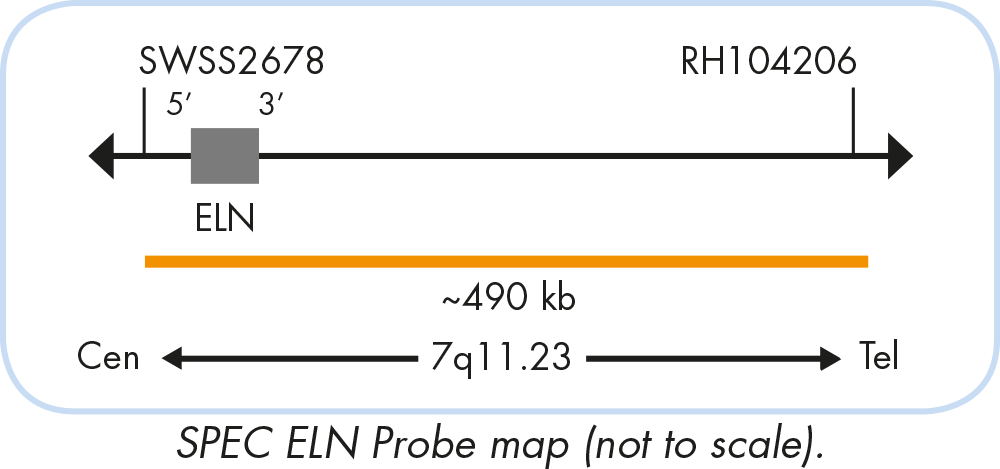 The corresponding Implementation Kit contains all necessary reagents to perform successful FISH experiments:
Medical devices for in vitro diagnosis. Read the operating instructions carefully.