ALK/EML4 FISH probe with 40% OFF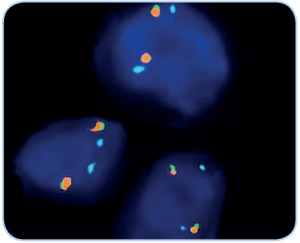 Special offer 20210906.1FB valid while stocks last
Expiry date of the products concerned : 31/08/2022
Special offer 40% off
Short shelf life products
ZytoLight SPEC ALK/EML4 TriCheck Probe
ZytoLight SPEC ALK/EML4 TriCheckTM Probe
is designed to detect inversions involving the chromosomal region 2p23.1-p23.2 harboring the ALK gene and the chromosomal region 2p21 harboring the EML4 gene. Moreover, using this probe it is possible to discriminate between EML4-ALK inversions and translocations affecting ALK, but not EML4.
ALK kinase targeted therapies may represent a very effective therapeutic strategy in NSCLC patients carrying EML4-ALK rearrangements.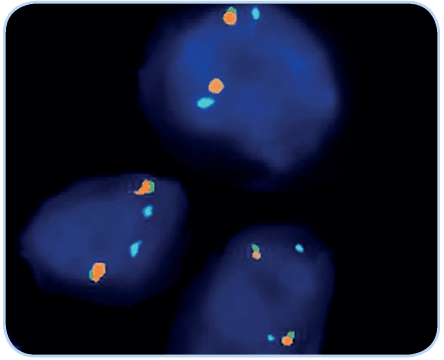 SPEC ALK/EML4 TriCheck Probe on normal interphase cells with unrearranged ALK loci (two orange/green fusion signals),
and non-rearranged EML4 loci (two blue signals).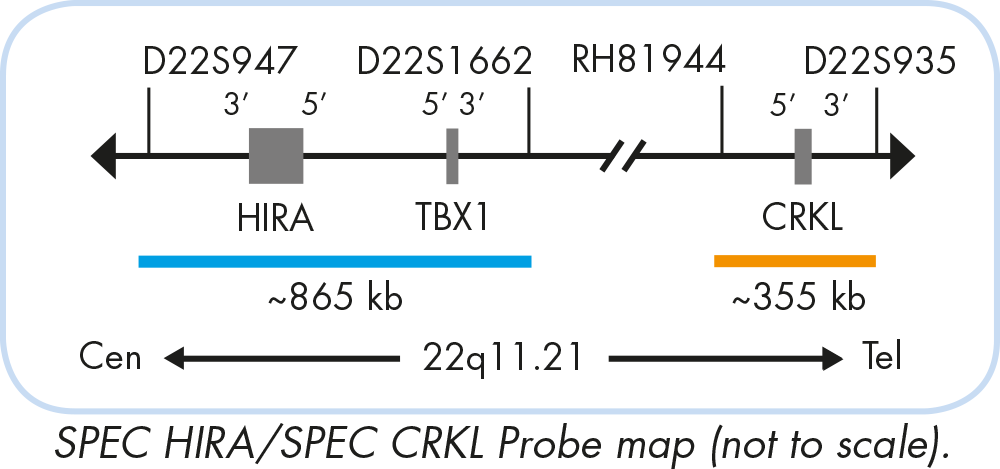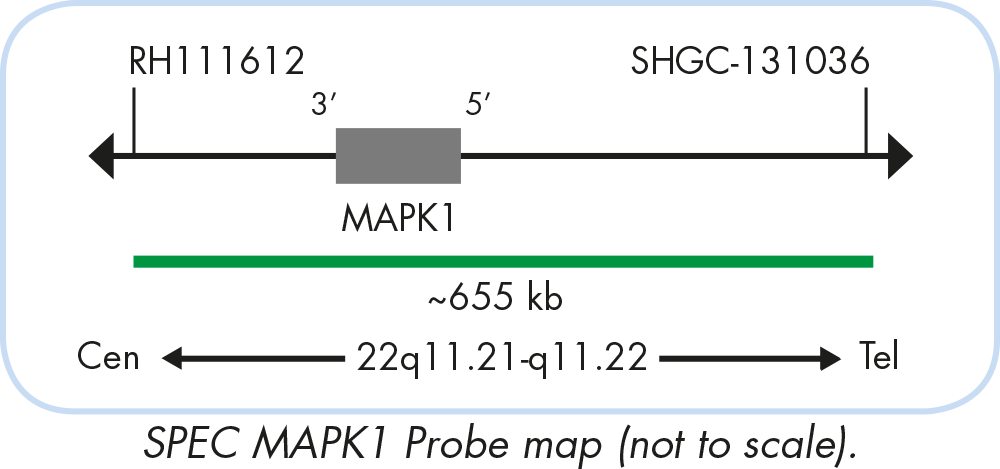 Expiry date of the products concerned : 31/08/2022
The corresponding Implementation Kit contains all necessary reagents to perform successful FISH experiments:
Medical devices for in vitro diagnosis. Read the operating instructions carefully.